District Notice
Classes suspended indefinitely
The Government of Saskatchewan has suspended classes indefinitely, effective March 20, due to the ongoing COVID-19 pandemic. - LPSD LEARNING RESOURCES FOR PARENTS AND CAREGIVERS (found on LPSD website in the quick links or on each school website in the menu)
Welcome to Avery Outreach School
"Providing students with safe, positive, diverse learning opportunities"
Avery Outreach School offers an alternate education centre for students in grades 10-12. Avery Outreach School is comprised of three high school classrooms that can physically accommodate up to 18 students at a time. Each classroom has a full-time teacher and a full-time educational assistant to support student learning. Counseling support is also available.
Avery Outreach School offers correspondence based programming where students work independently on one academic course at a time. Option courses such as Art, Food Studies, and P.E. are also offered to students attending full-time. Programming is based on the individual needs of the student and success is dependent on the effort of the student.
Order your Avery Outreach hoodie today!
This year our hoodies are two tone grey with a teal colored logo and writing. Please click the link to print off your order form: https://avery.lpsd.ca/download/269312
You can send an e-transfer and scan or send a photo of your order form to rhonda.schwenk@lpsd.ca
OR
You can contact your teacher or Rob to make arrangements to drop your form and cash or cheque off at the school.
Please note: Hoodies will only say "Grad 2020" on the back if you add it to your order, otherwise they will just have the logo on the front. (If you like, you can add your name to the sleeve as well for an additional $5.)
Orders are due by noon May 29, 2020.
Assignment drop off and pick up this Friday from 1-3!
Our assignment drop box will be set out on the front step of the school every Friday from 1-3.
***Please make sure your name is on your assignment.***
‪If you need more assignments, please text Rob or your home room teacher ahead of time so we can get them ready. ‬
Virtual Circles Coffee Talk every Monday from 1:00 p.m to 3:00 p.m.
Join us from 1:00 p.m. to 3:00 p.m. for our Virtual Circles Coffee Talk!
To join us online, please email tammy.blyan@lpsd.ca for an invitation link.
Join by phone
1-510-766-1992 (PIN: 574957407)
Kids Help Phone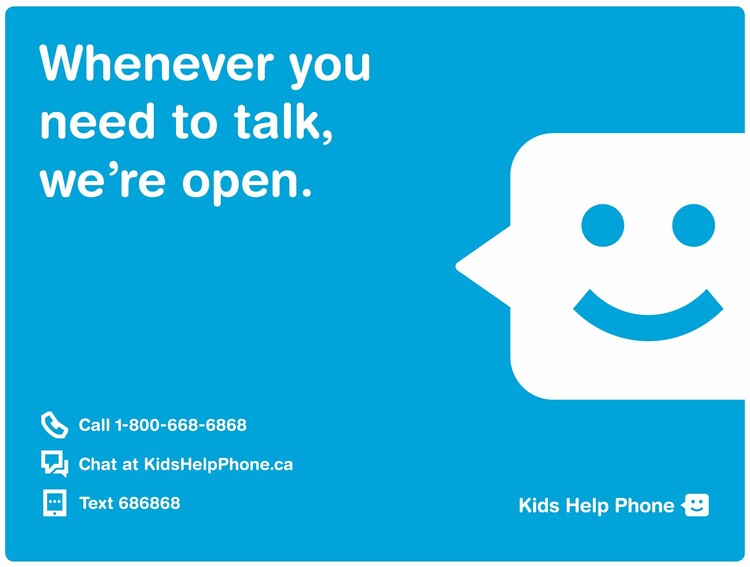 For more information, please visit: https://apps.kidshelpphone.ca/assets/imgstore/WheneverEmail.html
Message to students
Hello Avery Students,
We have missed seeing your faces in the halls and doorways of our school and have missed our morning chats and afternoon coffees. You may be feeling a range of emotions around everything that has gone on over the last month and we wanted to reach out to let you know that we are still available for counselling support; whether it be video chat, phone chat, email or text. A situation such as this has never been seen before and it is so important that we do our best to be there for one another. We can be reached by email at tammy.blyan@lpsd.ca or rhonda.schwenk@lpsd.ca if you would like to connect.
We are also considering continuing with Coffee Talks in a virtual group setting. They would be held on Monday afternoons. If you are interested, please let us know.
COVID-19 has changed so many things in our world, but we are strong and resilient. Even though it may not seem like it, there are people all over the country working together to keep everyone safe, smiling, and moving forward. Here is a list of community supports that you can access if you think a little bit of extra help would be beneficial:

If you require Mental Health support:
Mental Health & Addiction Services
306 820 6250
Alberta & Saskatchewan Health Link
(You can call them for mental health and wellness as well as to see if you should be tested for COVID-19)
811
Children's Services
780 871 6402 or 306 820 4250
Kids Help Phone
1 800 668 6868 or text "connect" to 6868
Mental Health Help Line
1 877 303 2642 (toll free within Alberta)
Alberta & Saskatchewan Help Line
(This line is open 24/7 and it connects you to support and services in your community)
211
If you require assistance with Food:
Salvation Army
780 875 9166
Grace United Church
780 875 8959
The Olive Tree
(Community meals are Mondays, Wednesdays and Fridays - you pick-up your food and take it home, pick-up is at 5:00 pm)
780 870 1060

We are hoping that you will all challenge our technology skills and take us up on our offer for virtual counselling and/or virtual coffee talks. See you soon!
Tammy & Rhonda
Welcome back!
Beginning on Monday, March 30th, staff will be contacting families to begin phase one of a two phase supplemental learning plan. Phase one will run until Easter and will focus on reconnecting with our families and students, discussing educational delivery options, and sharing educational resources to support your child's education up to the Easter Break.
Dear Parents and Guardians,
Welcome back! We have missed our students and their families.
As you know the health and wellness of our students and staff is the top priority in LPSD. This past week school divisions across Saskatchewan paused educational services to allow staff to attend to their own health and wellness, and provide time for the Sector to develop plans to support the delivery of education while navigating the COVID-19 pandemic.
Given the rapid increase in positive tests within the provinces of Alberta and Saskatchewan, Lloydminster Public facilities will remain closed to the public until further notice. We are aware that some families have been unable to pick up their children's possessions, and we will provide this opportunity once it is safe to re-open our buildings.
Beginning on Monday, March 30th, LPSD staff will be contacting families to begin phase one of a two phase supplemental learning plan. Phase one will run until Easter and will focus on reconnecting with our families and students, discussing educational delivery options, and sharing educational resources to support your child's education up to the Easter Break.
The Response Planning Team, which has been established by the Ministry has developed a broad framework that all school divisions will utilize to guide the development and delivery of their supplemental program. The framework is provided below for your review:
1. School Divisions are committed to providing all students an opportunity to learn and to support well-being.
2. Families and caregivers are not expected to deliver the Saskatchewan curriculum.
3. Teachers, administrators, and school staff want to remain connected to students, families, and communities they serve.
4. Teachers are best positioned to offer, during this time of physical distancing, some learning opportunities to the students they are currently teaching, should their students/families choose to take advantage of them.
5. In an effort to engage all students, we will need to support teachers and staff in many different ways of delivering and offering learning opportunities.
6. The learning opportunities will be to support families and caregivers in a continued learning structure for students if they choose to use them.
7. Learning programs and decisions should be made with the most flexibility to ensure vulnerable students are given the opportunity to be successful.

In preparation for your conversation with our staff next week, I would ask that you begin to consider the following questions:
1. Is your family interested in having your children participate in our supplemental learning program?
2. If so, what mode of delivery will best meet your child's needs? Would your child be more successful in an online environment or a traditional paper-based environment?
3. How will you make yourself available to connect with your child's teacher? What time of day are you available? Do you prefer a phone call, text message or email?
4. How will you provide the space and structure your child will require to successfully engage in their learning?
As mentioned previously, In addition to discussing the above items, you can expect our staff to provide you with resources and strategies that you can utilize to engage your children in learning and wellness while we take some time to prepare your phase two program. This engagement and planning process is going to take time and you should not expect your phase two program to begin until after the previously scheduled Easter break. In addition to resources shared by our staff, we have created daily activities that will be posted on our division and K-9 school Facebook pages leading up to Easter. These are optional learning challenges that are meant to be engaging and fun for your child.
In the meantime, we want to encourage all of you to stay at home as much as possible. When you are away from home, always practice social distancing and ensure that everyone in your home is washing their hands frequently, sneezing and coughing into their elbow, and trying to resist touching their face.
LPSD is committed to the wellness of our students and staff. The rapidly evolving circumstances around COVID-19 and its saturation of the media can cause anxiety and stress for your children. Ensure you take time to spend with your children playing games, reading a book, or doing whatever your family loves to do. Ensuring our children feel a sense of connection and love is critical in helping your children cope with these uncertain times.
As always, we want to ensure you have access to current and reputable information as well as quality resources, and as such we have included the following links to assist you in this regard.
Resources:
● Saskatchewan Health
● Alberta Health Services
● Lloydminster Public School Division
We want to thank you in advance for your cooperation and understanding during this challenging time. As a division, we are excited to reconnect with your children and to begin planning an educational program that will meet your unique needs.
Take care!
Todd Robinson,
Director of Education
Letter to Parents and Guardians
Coronavirus (COVID-19) Information
Please click the link:
Travis Loetkeman's Prime Time Local News Interview
Click the link and skip to 2:05 to see Travis Loetkeman's interview about his Regional Skills Competition Gold Medal win in Electrical Installations.
Gold Medal for Travis Loetkeman!
Congratulations to Travis Loetkeman on earning a gold medal in Electrical Installations at the Regional Skills Canada Competition! Best of luck to Travis as he advances to the Provincial Skills Canada Competition May 6th & 7th in Edmonton!
Lakeland Regional Skills Competition
Best of luck to Travis Loetkeman as he competes at the Lakeland Regional Skills Canada Competition at Lakeland College in Vermilion today!
Are you graduating this June?
Are you in need of a graduation dress? The Cinderella Project aims to help students who have experienced financial struggle or other hardships (family/personal/health). Their product is donated to provide a graduation experience for students who may not otherwise be able to have such an opportunity. They strive to help your graduation process be celebratory and memorable! If you believe you are a good candidate for the 2020 Cinderella Project, please speak with your school counsellors, Rhonda or Tammy, if you are interested.
2018-2019 Yearbooks are ready!
You can order your soft cover yearbook or download a free EPUB version to view on your computer!
Order your yearbook here: https://averyschool.picaboo.com/avery-yearbook-2018-2019
If you need an EPUB viewer, you can download Adobe Digital Editions here: https://www.adobe.com/…/ebook/digital-editions/download.html
Boston Pizza's Operation Eduction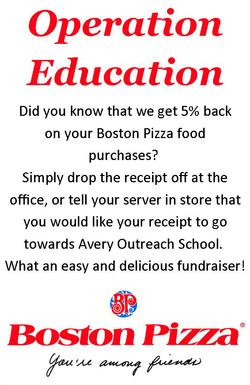 Funded Students Age Limits
The following table highlights the age criteria that Saskatchewan and Alberta use to determine whether or not a student is eligible to be funded:
| | | |
| --- | --- | --- |
| Province | Age Criteria | Effective Date |
| Saskatchewan | Less than 22 | September 30 |
| Alberta | Less than 20 | September 1 |
Any student who does not meet these criteria would need to pay tuition to enroll with LPSD.
Guitar Lessons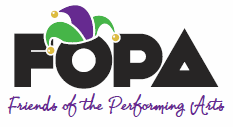 Friends of the Performing Arts is happy to be offering guitar lessons at Avery Outreach! If you're interested see Mr. Gratton.
Another tool available for anonymously reporting bullying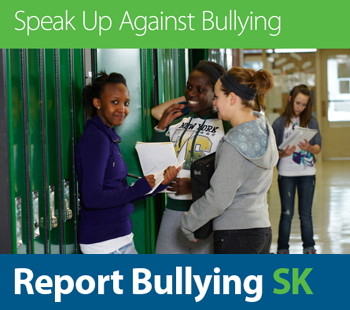 Click here for more information http://avery.lpsd.ca/download/28724
Follow Us on Social Media!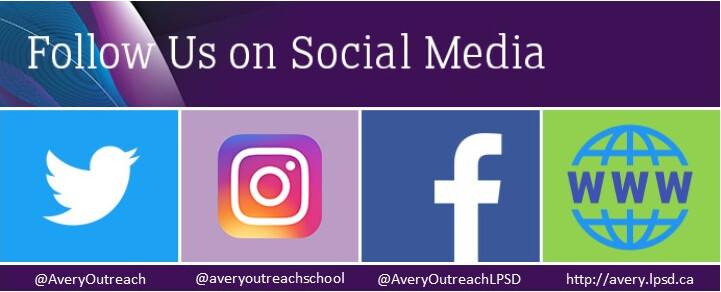 Division News