Welcome to Avery Outreach School
"Providing students with safe, positive, diverse learning opportunities"
Avery Outreach School offers an alternate education centre for students in grades 10-12. Avery Outreach School is comprised of three high school classrooms that can physically accommodate up to 18 students at a time. Each classroom has a full-time teacher and a full-time educational assistant to support student learning. Counseling support is also available.
Avery Outreach School offers correspondence based programming where students work independently on one academic course at a time. Option courses such as Art, Food Studies, and P.E. are also offered to students attending full-time. Programming is based on the individual needs of the student and success is dependent on the effort of the student.
Welcome back!
We are very excited to see our students again!
Way to go Avery students and staff! 
And a big thank you to Alberta Beverage Container Recycling Corporation!!!
Orange Shirt Day - Sept. 30
Orange Shirt Day is coming up! If you would like to order a shirt, please ask a staff member for an order form. Orders are due Wed., Sept. 23.
Avery Outreach School Re-Entry Plan
Welcome Back
On behalf of the staff at Avery Outreach School, I would like to welcome you back to school.The start-up and daily routines at Avery will definitely look different than other years, but we are excited to reopen the doors and welcome students back on September 8th. In the past two weeks, we have been developing plans for Avery Outreach based on the guidelines from the Province of Saskatchewan and LPSD.
Visitor Protocols
We welcome parents and caregivers but at this time we are limiting the amount of visitors in our school. Please communicate with the school via phone to make an appointment  306-825-9088.
All parents and visitors are required to wear a mask when entering the building.
Enhanced Safety Measures
Increased sanitization of high touch areas throughout the school during and after the school day.
Masking: All staff and students are required to wear a mask when entering and exiting the building, in common areas such as hallways, bathrooms and where physical distancing is not possible.  (All students will be provided two reusable masks)

Students may choose to remove their mask if seated in their desk, engaged in individual work, but  masks must be worn when there is direct interaction with another person.

Counselling support is available for any students requiring mental health and social/emotional support.
Physical distancing: staff and students will be expected to physically distance where possible.  Physical contact must be avoided at all times. 
Hand hygiene- sanitization stations will be available in all homerooms and in multiple locations throughout the school.  Students will be directed to sanitize throughout the school day. 
Students have been organized into classrooms with minimizing teachers attached to the cohorts.
Student Displaying COVID-19 Symptoms
It is expected that parents will do a daily check of their child for symptoms of Covid-19 and not send their child to school.
If a student develops symptoms at school or upon arrival at school:

The student will be isolated from other students and the parent or guardian will be notified to pick up the student immediately. The student will be supervised while in the isolation room or/the student will be sent home
School Protocols 
Full-time/Part-time Students are assigned to a homeroom, where they will remain throughout the school day.
Part-time students must adhere to their scheduled times. (No random switching of days)
Drop in students must schedule an appointment with their teacher for face-to face support, and/or support through google meets.
Students are encouraged to go home for lunch if possible. If students choose to remain at the school, they are required to stay in their homeroom.
(There is no student access available to the kitchen area. ie, fridges, microwaves, dishes..)
Students are encouraged to bring their own water bottle.
Rooms 106 (Thomson), 108 (Russell). 

              109 (Teasdale)

Rooms 116 (Gratton) & 118 (Valette)

Entry/Exit- Front Door

Entry/Exit- South Door

Break: 10:15-10:30

Break: 10:30-10:45
Busing 
There will be no busing available at this time.
Extra Curricular, Fields Trip 
All field trips and extra-curricular activities are postponed at this time.
Additional Information
For further details on the reopening of LPSD schools, please refer to the Reopening LPSD Schools Plan on lpsd.ca.
Rob Merilees
Principal
Daily Self-Assessment
Return to Schools Safety Measures
Grad Photos are ready!
Attention GRADS: The link to your grad photos has been emailed to either the email address you provided, or your LPSD email. If you have any questions, or did not receive an email, please contact rhonda.malmas@lpsd.ca.
Kids Help Phone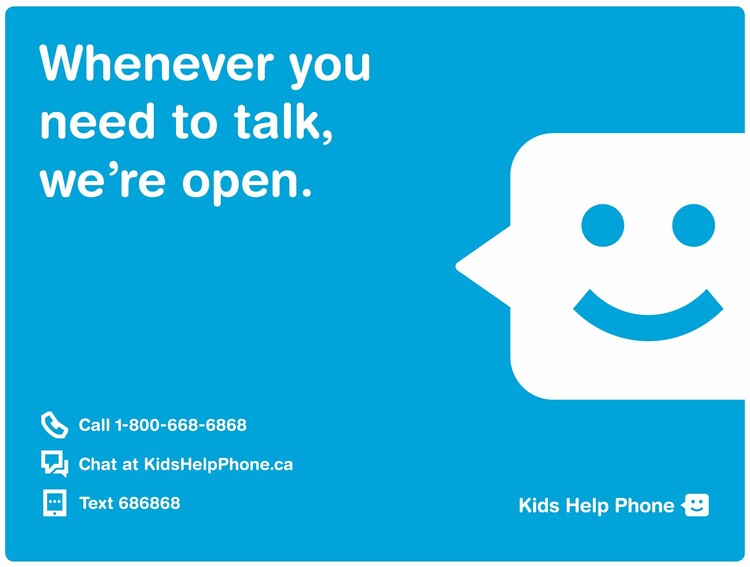 For more information, please visit: https://apps.kidshelpphone.ca/assets/imgstore/WheneverEmail.html
Message to students
Hello Avery Students,
We have missed seeing your faces in the halls and doorways of our school and have missed our morning chats and afternoon coffees. You may be feeling a range of emotions around everything that has gone on over the last month and we wanted to reach out to let you know that we are still available for counselling support; whether it be video chat, phone chat, email or text. A situation such as this has never been seen before and it is so important that we do our best to be there for one another. We can be reached by email at tammy.blyan@lpsd.ca or rhonda.schwenk@lpsd.ca if you would like to connect.
We are also considering continuing with Coffee Talks in a virtual group setting. They would be held on Monday afternoons. If you are interested, please let us know.
COVID-19 has changed so many things in our world, but we are strong and resilient. Even though it may not seem like it, there are people all over the country working together to keep everyone safe, smiling, and moving forward. Here is a list of community supports that you can access if you think a little bit of extra help would be beneficial:

If you require Mental Health support:
Mental Health & Addiction Services
306 820 6250
Alberta & Saskatchewan Health Link
(You can call them for mental health and wellness as well as to see if you should be tested for COVID-19)
811
Children's Services
780 871 6402 or 306 820 4250
Kids Help Phone
1 800 668 6868 or text "connect" to 6868
Mental Health Help Line
1 877 303 2642 (toll free within Alberta)
Alberta & Saskatchewan Help Line
(This line is open 24/7 and it connects you to support and services in your community)
211
If you require assistance with Food:
Salvation Army
780 875 9166
Grace United Church
780 875 8959
The Olive Tree
(Community meals are Mondays, Wednesdays and Fridays - you pick-up your food and take it home, pick-up is at 5:00 pm)
780 870 1060

We are hoping that you will all challenge our technology skills and take us up on our offer for virtual counselling and/or virtual coffee talks. See you soon!
Tammy & Rhonda
Coronavirus (COVID-19) Information
Please click the link:
Travis Loetkeman's Prime Time Local News Interview
Click the link and skip to 2:05 to see Travis Loetkeman's interview about his Regional Skills Competition Gold Medal win in Electrical Installations.
Gold Medal for Travis Loetkeman!
Congratulations to Travis Loetkeman on earning a gold medal in Electrical Installations at the Regional Skills Canada Competition! Best of luck to Travis as he advances to the Provincial Skills Canada Competition May 6th & 7th in Edmonton!
Boston Pizza's Operation Eduction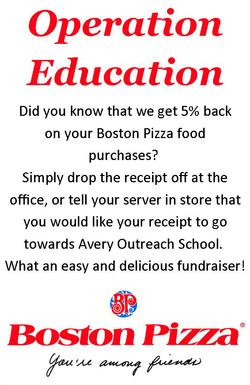 Funded Students Age Limits
The following table highlights the age criteria that Saskatchewan and Alberta use to determine whether or not a student is eligible to be funded:
| | | |
| --- | --- | --- |
| Province | Age Criteria | Effective Date |
| Saskatchewan | Less than 22 | September 30 |
| Alberta | Less than 20 | September 1 |
Any student who does not meet these criteria would need to pay tuition to enroll with LPSD.
Guitar Lessons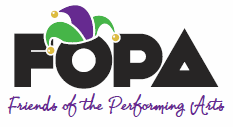 Friends of the Performing Arts is happy to be offering guitar lessons at Avery Outreach! If you're interested see Mr. Gratton.
Another tool available for anonymously reporting bullying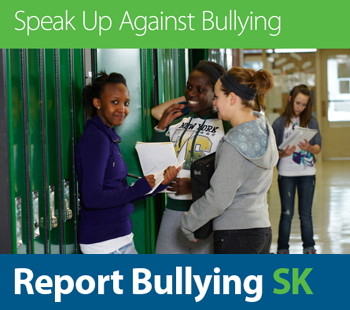 Click here for more information http://avery.lpsd.ca/download/28724
Follow Us on Social Media!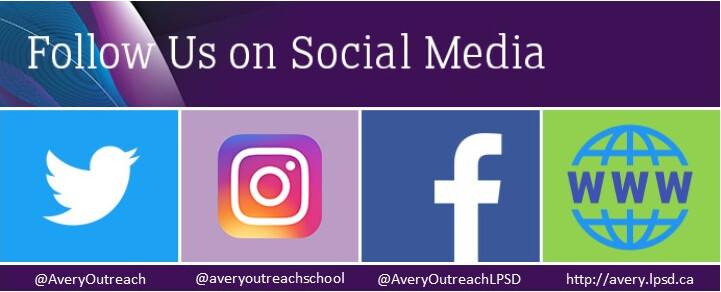 Division News